The Galena Territory Resort Amenities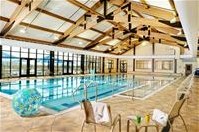 The amenity structure within The Galena Territory is somewhat unique. To best understand the amenities offered, it helps to understand the basic structure of the resort.
The Galena Territory is an 8,000 acre area approximately 5 miles south of the town of Galena, Illinois, just off Highway 20. The Galena Territory Association manages the community of private and corporate owners. Each ownership category has access to a variety of amenities within The Galena Territory. To see an overview of all the resort amenities available to guests, see The Galena Territory Association website.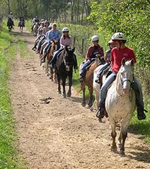 The Eagle Ridge ResortTM entity exclusively owns certain amenities (all open to the public) such as the golf courses, the hotel, and on-site restaurants. By staying at their hotel or at homes or condos enrolled in their rental pool, discounts and tee time privileges may be offered on golf, along with exclusive use of their indoor pool at their hotel. These pretty much represent the primary "added" benefits and amenities offered by The Eagle Ridge ResortTM entity within The Galena Territory.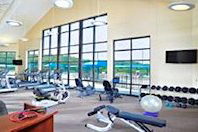 The other private owners within The Galena Territory, such as Scenic Hideaways, have their own exclusive ownership to their own clubhouse. "The Owner's Club" includes outdoor and indoor swimming pools, fitness room, game room for kids, and tennis courts. They also own a proportionate share of Lake Galena and its marina, The Shenandoah Equestrian Center, and hiking trails throughout the 8,000 acre property. All of the amenities are available to Scenic Hideaways guests and renters. To use these facilities, amenity tags are provided with our properties, The Galena Lake House and The Cottage on Lake Galena.
Some amenities are fee-for-use and some are available for no fee. Here is a general overview of amenities offered to Scenic Hideaways guests within The Galena Territory.
Galena Territory Resort Amenities Available, Fee / No Fee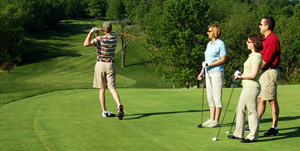 Available with Fee
Boat Rental at Marina
Owner's Club fitness room
Horseback riding
Golf within Resort
Restaurants within Resort
Hotel Day Spa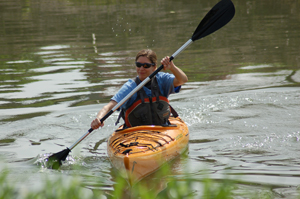 Available with No Fee
Fishing off shore / docks
Hiking on trails
Owner's Club tennis courts
Owner's Club outdoor & indoor pools
Owner's Club game room
** Hotel Indoor Pool and Hotel Fitness Room are only available if you are hotel guests.